Savor & Indulge: Culinary Delights
Gourmet affair in Rhodes
An exquisite Chef's Table experience with Gikas Xenakis at Rodos Park on July 22nd. Join us in the fragrant gardens of Il Parco from 20:30 (last seating at 22:00). Indulge in an exclusive 5-course menu at 80 euros / per person (drinks are not included).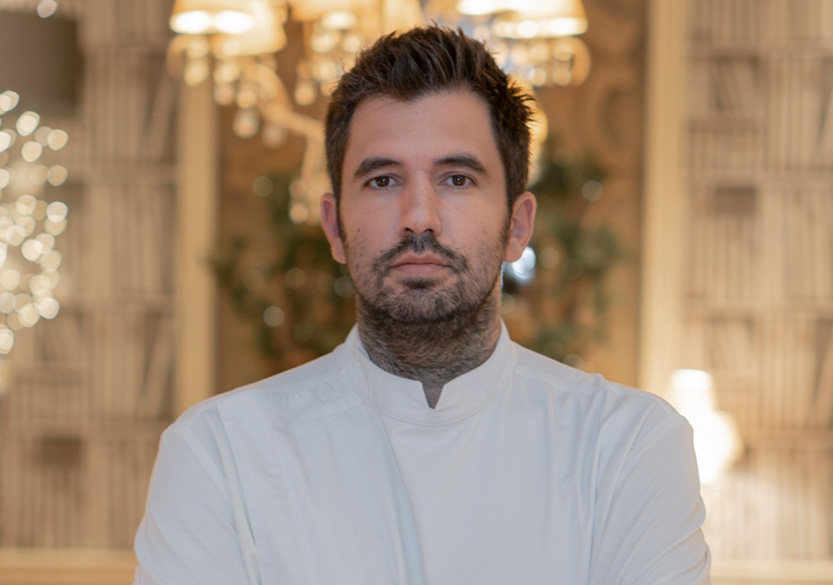 Savor & Indulge: Culinary Delights
On course for Greek culture and gastronomy
If you are seeking a truly authentic experience at the crossroads of culture and cuisine, look no further than July 22nd in Rodos Park's intimate Il Parco restaurant, famed for its eclectic cuisine and waiting team giving friendly service and enthusiastic advice on dishes.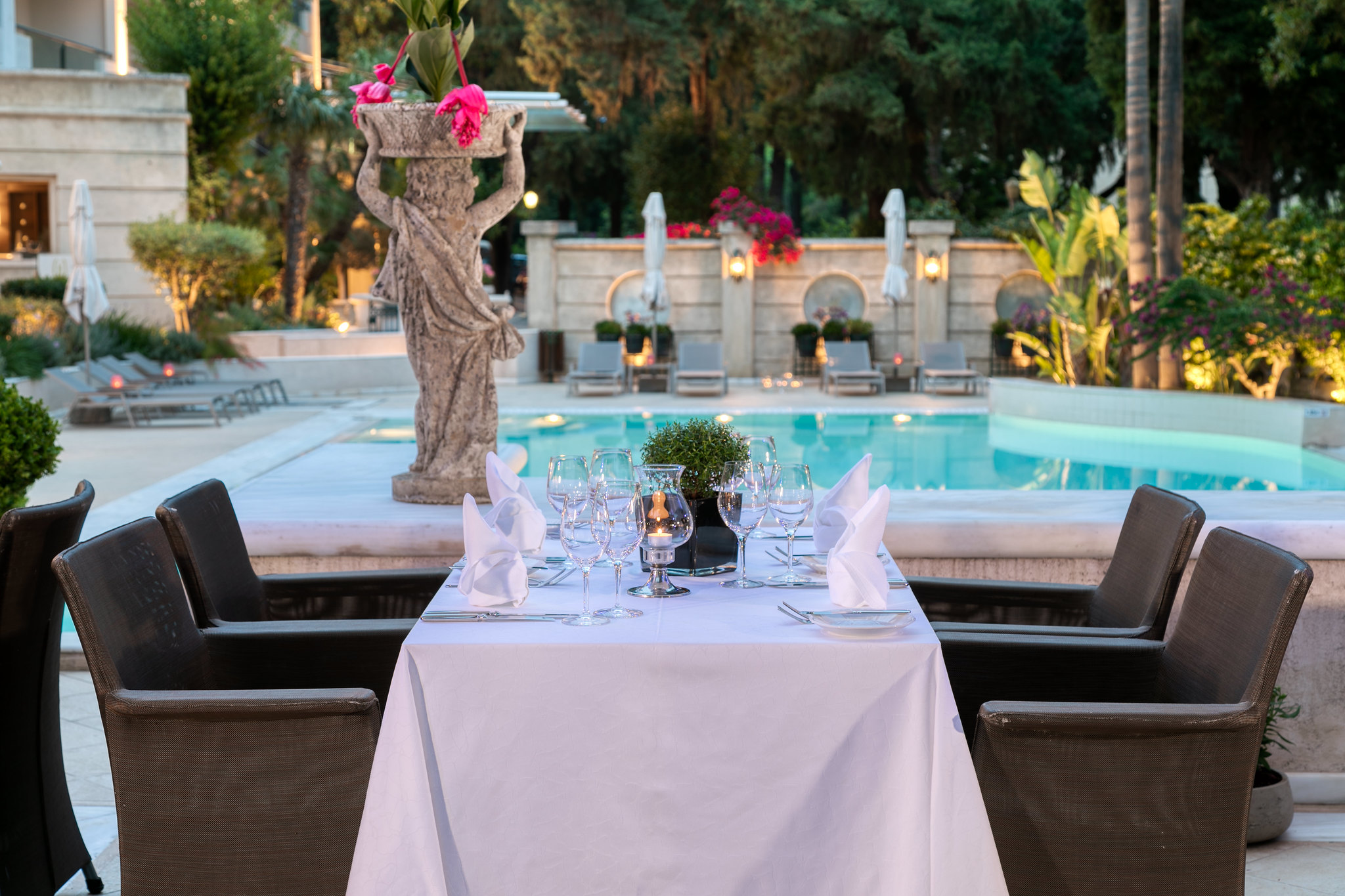 Garden symphony: A culinary journey towards authenticity with an acclaimed Greek Chef
As you take in the idyllic open-air garden setting, surrounded by trees, and serenaded by night birds and tinkling piano, you will enjoy a 5-course menu devised by distinguished chef, Gikas Xenakis, who loves bringing local tradition and fresh locally grown or produced ingredients to his dishes. Combining his dazzling skills with time-honoured customs, this genius of awarded Aleria restaurant has a culinary philosophy in perfect harmony with our hotel's all-embracing feeling of hospitality, generosity and appreciation of local people and their way of life. For this unique experience he will join forces with our Executive Chef Konstantinos Vasileiou, who leads the gastronomy at Rodos Park.
Make sure of your place at the table for a sui generis gastronomic treat, whose vivid, vibrant tastes will whisk you off on a journey through the glorious nature and multi-ethnic heritage of Rhodes itself.